Become An NGA Personal Certified Trainer... OPPORTUNITY AWAITS!
Seize The Opportunity In A Growing Industry...Careers for Certified personal trainers and fitness professionals is projected to grow 10 percent from 2016 to 2026, faster than the average for all occupations.* The need for certified personal trainer, personal fitness trainers, and fitness instructors is increasing at health and fitness programs, in gyms, at health clubs, and especially for older adults who want low-impact forms of exercise and relief from arthritis and other ailments. DREAM BIG! Create your own business venture.
* Bureau of Labor Statistics, U.S. Department of Labor, Occupational Outlook Handbook, 2016-17 Edition, on the Internet at http://www.bls.gov/ooh/personal-care-and-service/fitness-trainers-and-instructors.htm. Also see http://www.onetonline.org/link/summary/39-9031.00.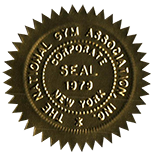 Scroll down this page to read more...